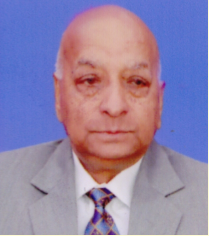 I have immense pleasure in welcoming you to the Institute of Business Management. It is a highly progressive and enterprising Institute, pledged to provide the quality Management education with great emphasis on values.
Besides excellence in academics, the Institute aims to inculcate in all the students the strong ethical value of integrity, politeness, kindness and respect for their elders. I firmly believe that education should foster confidence, discipline, clarity in thought and decision making ability to set and achieve the goals and above all, the social responsibility as a lifelong process.
IBM takes pride in providing a congenial atmosphere to all its students. It aims to develop a 'Pragmatic Approach' with self-discipline, intense perseverance and zeal to excel.
The college seeks your utmost co-operation and support at all the times to achieve the highest standard set.
Dr. B. K. Mishra
(President)